McKinley Homes is currently looking for a Land Acquisition Manager to be based in our Atlanta office.
The essential duties will include assisting or directing the following.
The identification of land acquisition opportunities through a strong network of contacts and knowledge of the Atlanta metro market.
Strong networking skills. Develop business, community, real estate brokers, attorney's, engineer's and other relationships and to help identify land opportunities.
Knowledge of the Atlanta metro land and development market, including the various municipal zoning, permitting and entitlement processes.
Prepare land valuation analysis and memoranda for review and executive approvals.
Negotiation and preparation of LOI's and Contracts.
Assist with preparation, scheduling of outside consultants and review of due diligence materials.
Assist with the zoning and entitlement process.
Manage internal Land Banking projects, including coordination of closings, draws, monthly reporting and review of projects progress.
The successful applicant will…
Bachelors degree in Business, Real Estate, Finance, Landscape Architecture or Engineering.
Minimum 3 years experience in Land Acquisition in the Atlanta market.
A strong Atlanta real estate network
Excellent oral and written communication skills.
Proficiency with Microsoft Office Suite (Excel, Word, PowerPoint, etc.)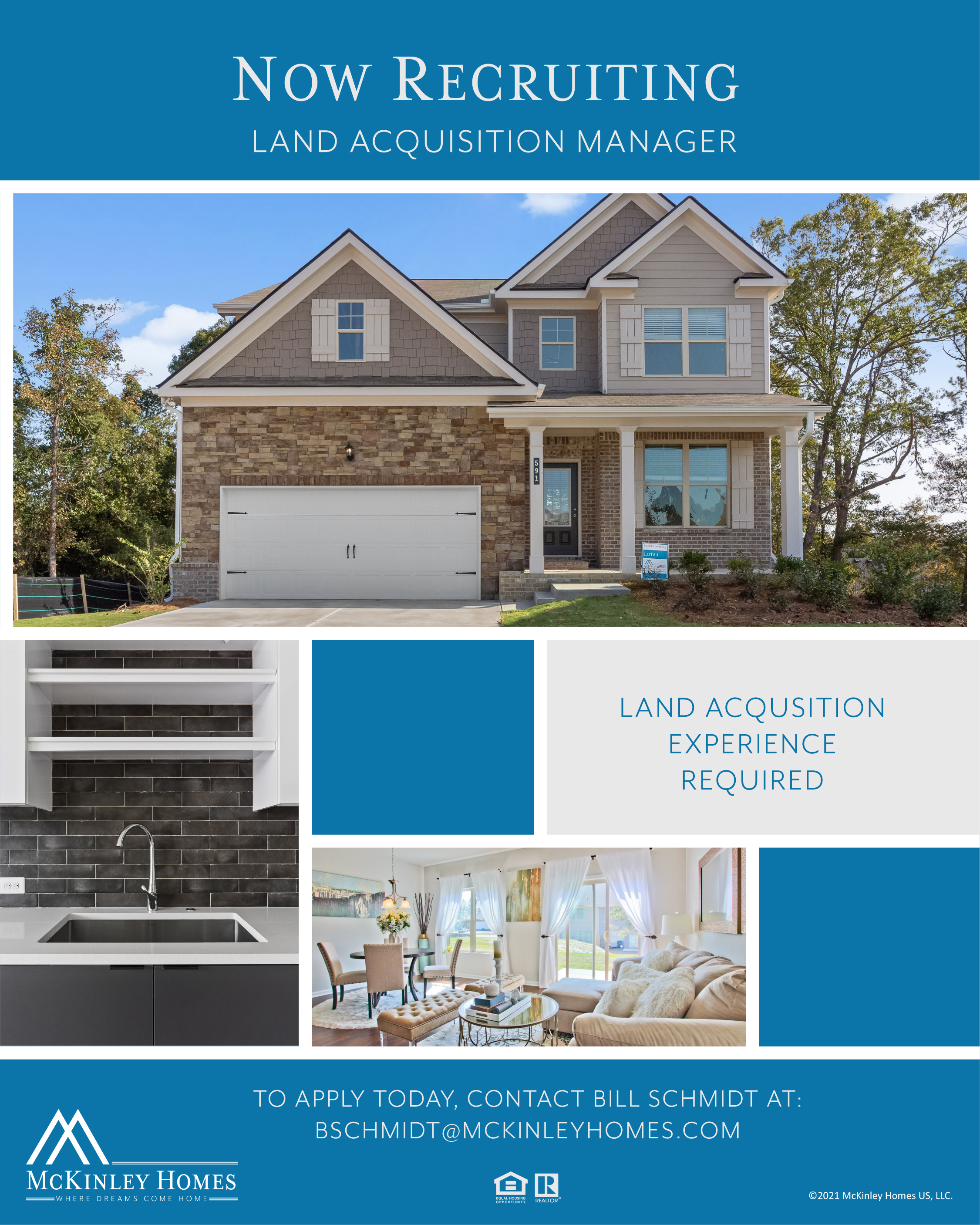 ---