We are searching for a Home Builder/Superintendent who is experienced in custom home construction or high-end renovation projects. The ideal candidate should be:
A self-starter who can thrive under pressure. A self-motivated person who eagers to learn and always looking for ways to improve working skills.
A proactive person who can show up on job site early, stay late, and dedicate producing a home of superior quality
A key contact person and site manager on multiple projects. A fast thinker and efficient communicator who is always on top of frontline conditions.
A detail-oriented profession who can demonstrate the ability to focus on unforeseen details and have a vision on big pictures.
Key Requirements:
Construction related college degree (Required).
5+ years of track records in home building construction or high-end renovation project, with home sizes over 4000 SF. Minimum 3 years of experience as a Superintendent or Home Builder in Metro Atlanta Area.
Strong understanding of residential construction drawings, materials, methods, work procedures, and workmanships.
Reliable transportation vehicle & valid Georgia Driver license
Excellent written and verbal communication skills. English and Spanish bilingual ability is a strong plus.
Experience with BuilderTrend software is a plus
Ability to utilize DropBox, BuilderTrend, and essential Apps on a smart phone or tablet.
Proficiency with MS Office and email.
OSHA training 10HR preferred.
Work authorization: United States (Required)
Job Description: 
Coordination & Communication:
Fully understand all McKinley's Custom Home forms, checklists, and reports and their filing schedule. Update managers with Weekly Working Progress, Weekly Quality Report, Measurement/Dimension Sheets, Material Receipts, On-site Photos, Timesheets, and Punch-out Lists, by using company provided smart phone/ tablet and Apps.
Contact all involved suppliers, subcontractors for their mobilization, material handling, site accessibility, HOA regulations, working progress, inspection items, acceptance standard, and timelines.
Notify building inspectors or engineers for inspection items. Maintain a positive working relationship with local building inspectors.
Follow up with homeowners or realtors to ensure homebuyers' concerns are addressed in a timely and professional manner, and to display an awareness of construction detail.
Participate in weekly on-site walk-through and meeting with managers.
Site Environmental Management:
Maintains a safe and clean work site, and enforce good housekeeping regulations by observing OSHA requirements and all related regulations.
Maintain subdivision & home sites cleanliness and tranquility. Free from loud noise, gambling, liquor, tabaco, erosion, and pollution. The job requires the builder to clean up mud from street with provided tools at times, notify erosion protection contractor for necessary or urgent services, hold subcontractors' responsibility for daily clean-up, and notify police for any unusual or criminal activities.
Arrange job site's parking rules, port-of-let location, equipment setup spots, tool cleaning locations, and dumpster roll-off locations.
Manage security and control access points on daily bases. Maintain functionality of surveillance cameras and passwords keypads of temporary garage doors.
Snapshot or video record all construction works at different stages of each construction activity.
Cost & Schedule Control:
Fully understand timelines, logical sequences, and schedule of activities of each project.
Manage daily construction activities and monitor progress to ensure adequate manpower and efficient work flow. Supervise all projects to proceed on schedule and no unusual material waste.
Release POs, prepared by managers, to suppliers and subcontractors, and confirm delivery time. Report to managers when Change Order(s) is needed.
Verify turnkey contractors' materials are compliant with specifications.
Measure and report the dimensions, quantities, or amount of completed works done by subcontractors.
Report to manager for potential schedule delay and material shortage.
Quantity and Quality Control:
Clearly remember floor plans, specifications, materials of each project.
Collect material delivery tickets. Inspect & count all delivered materials and make sure they are correct at delivery location, with correct quantity and model #, and in good quality.
Daily inspect all homes under construction and ensure all work is compliant to quality standards and per plans and specifications.
Motivate subcontractors to advance the quality level and performance efficiency.
Verify all McKinley's inspection checklists are reviewed and all city/county inspections are duly passed.
Approve or deny subcontractors' work and have them correct any errors or incompleteness by issuing them punch-out list and verify each item on the list is done.
Subcontractor Management:
Authorizes payment of subcontractors upon thorough inspection and acceptance.
Resolve all on-site conflicts or disputes as resulting from resources allocation, utility availability, or subcontractors' behaviors.
Benefits:
Drug free employment.
Job Type: Full-time
Salary plus performance based bonus, monthly truck allowance, new iPad allowance, annual tool allowance, paid vacation, holidays and sick days.
Pay Frequency: Bi weekly.
Fringe Benefits: Health, Dental, & Vision Insurance. Paid time off.
Working Day: Monday to Friday. Weekend work may be required to meet project deadlines.
Working Hour: 7:30AM – 4:30PM. Additional hours may be necessary as needed.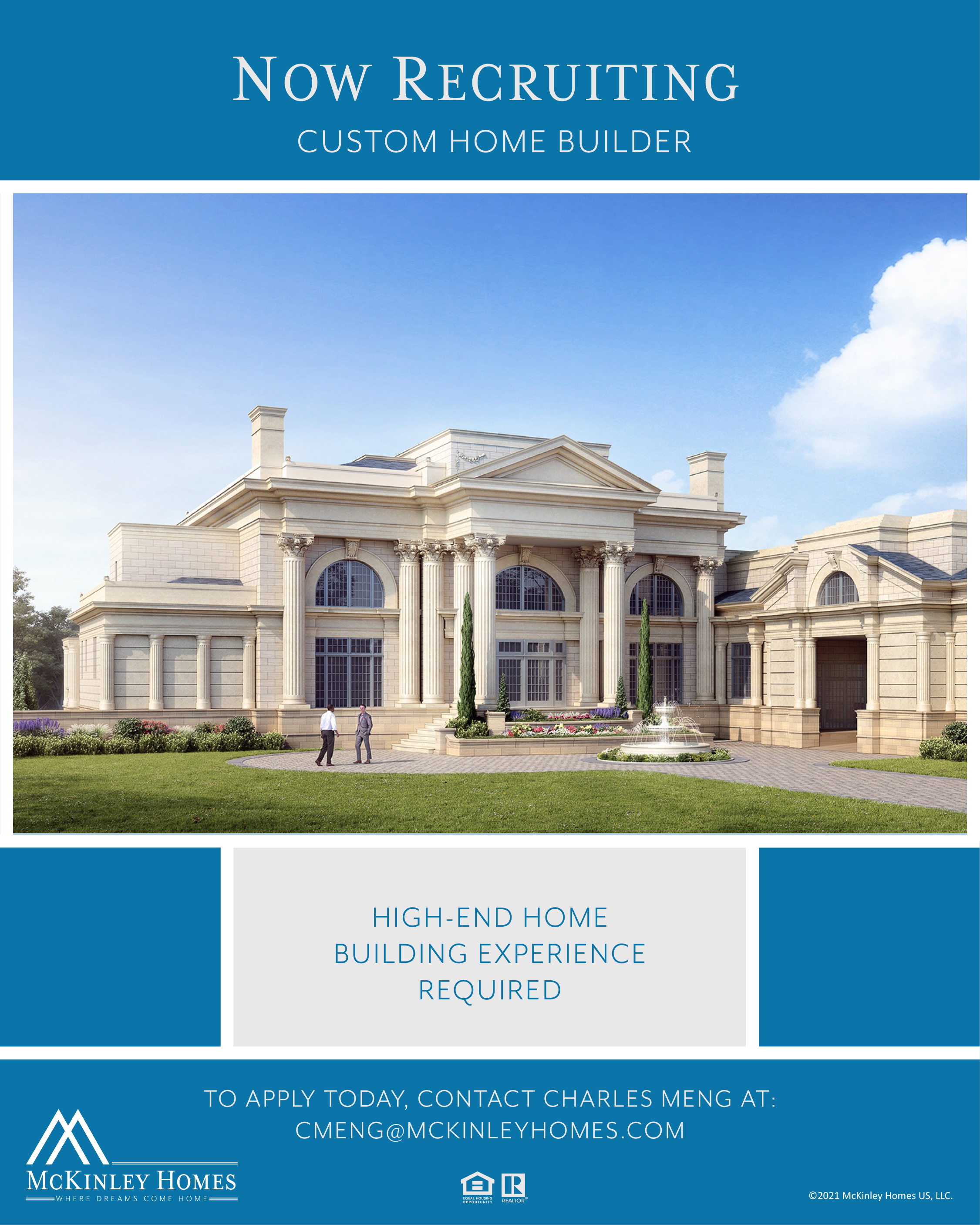 ---